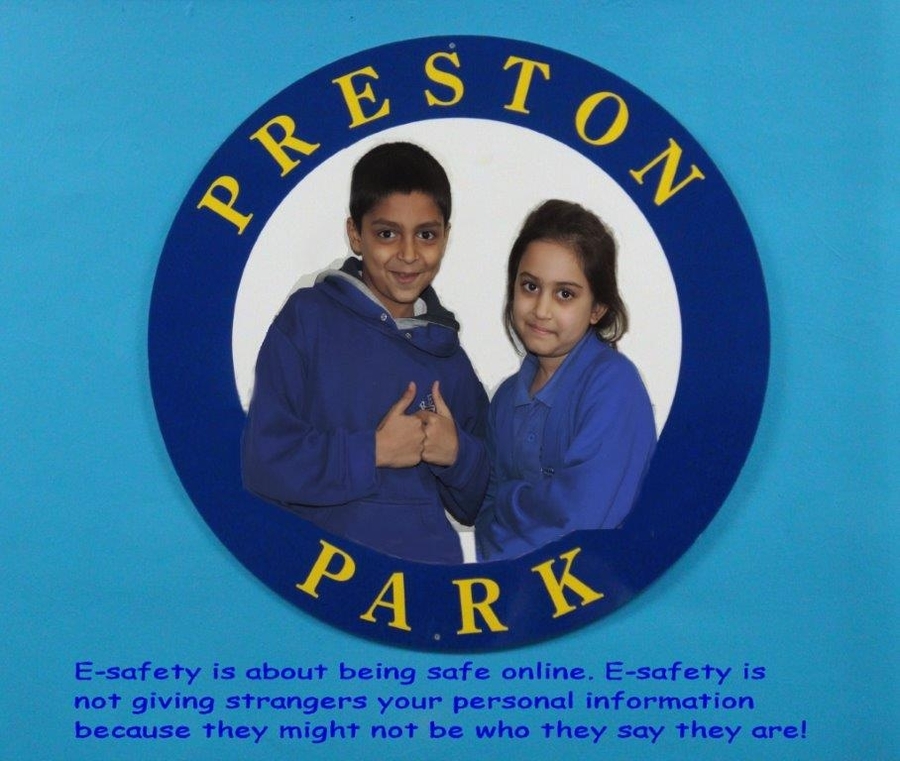 Welcome to the Online Safety page
Click here to download the Online Safety (E-Safety) policy
Click here to download Years 4, 5 & 6 Acceptable Use Policy for the iPad scheme at PPPS.
E-safety is an important aspect in children's lives and at Preston Park we try our best to make sure that as a parent you are well equipped to teach, guide and support your children in this area.
The most important rules that children should follow are the 5 SMART rules which we have listed for you below. We have also added some websites that have been designed to help and inform parents regarding E-safety issues. Please click on each image to go to the website.
If you require further information regarding any other online safety issues then please contact your teacher.
PLEASE REMEMBER that children MUST be 13 yrs old to have a Facebook account. Please be aware of this age restriction. We do not endorse the use of social networking sites for primay aged children. If facebook is found on any device brought into school it will be removed. If you are concerned about your child entering Facebook and/or other similar sites on the iPad then please refer to the information pack that was given out with the iPad2 which contains information about restrictions or contact your teacher.
If you allow your child to have a Facebook account then please ensure they have online safety skills that will help then deal with any potential threat that they may come into contact with.
Follow the S.M.A.R.T. Rules
SAFE - Keep safe by being careful not to give out personal information – such as your name, email, phone number, home address, or school name – to people who you don't trust online.
MEETING - Meeting somebody you have only been in touch with online can be dangerous. Only do so with your parents' or carers' permission and even then ONLY when they are present.
ACCEPTING - Accepting emails, instant messages or texts from people you don't know or trust can lead to problems—they may contain viruses or nasty messages!
RELIABLE - Someone online may be lying about who they are, and information you find on the internet may not be reliable.
TELL - Tell your parent, carer or a trusted adult if someone or something makes you feel uncomfortable or worried.
These are past 'Online Safety poster' competition winners!
Click on the links below to access further information regarding Online Safety!